IRORNCLAD PLACEMENTS
This is a paragraph! Here's how you make a link: Neocities.

Here's how you can make bold and italic text.

Here's how you can add an image: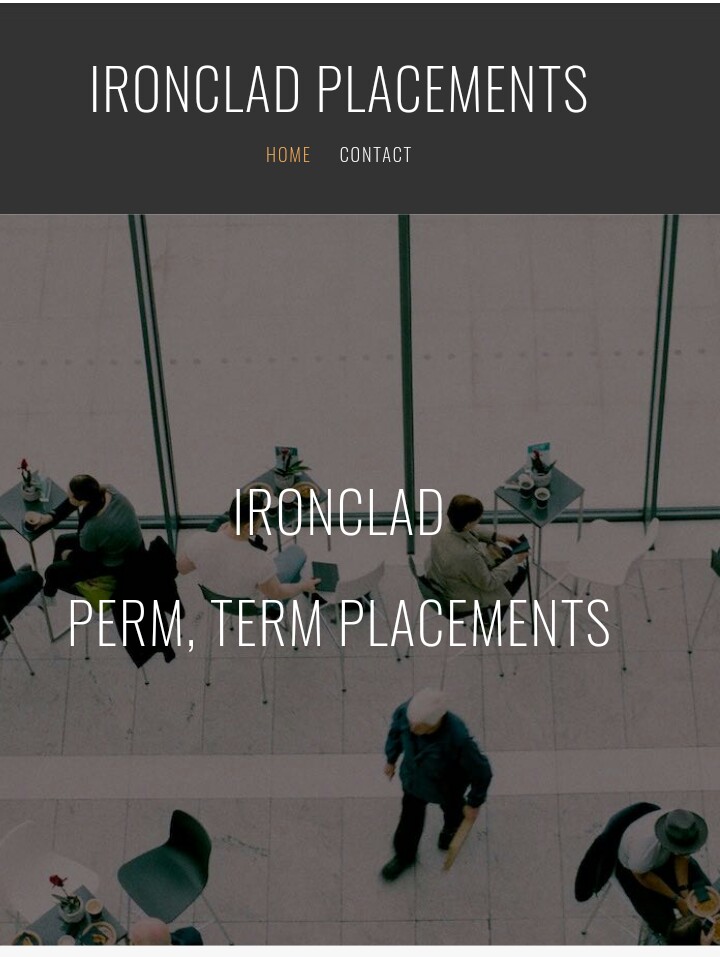 Here's how to make a list:

OUR STORY IRONCLAD CAREERS      **   **    ** Cali Forpaix started IRONCLAD as a subsidiary company to a logistics company she founded in 2011.  A few years later she started what is IRONCLAD today. Her expertise placing CDL drivers in the driver's seat gave her an in with the logistics industry. As well, graduating from truckin' school & driving as a team driver ...learning the trade. She loves this industry. Helping people get work was her calling card. Later, her passion for the entertainment industry rose that gave birth to a broad view of ideas where she could put her career experience to work lending a hand to various people from every starboard.. IRONCLAD today services clients from various fields & industries via modern online technical  tools that give her team more flexibility  in the career placement industry. She says " We love saying YOU GOT THE JOB " !
First thing
Second thing
Third thing
To learn more HTML/CSS, check out these tutorials!